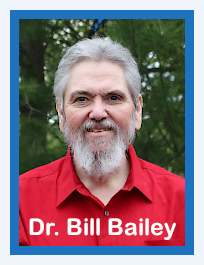 One of the great blessings I have in my ministry is helping folks that are studying the Word of God, and have questions.  Here's an e-mail that I received today (as I write this it is February 27, 2008.)  The message that the brother mentions in his e-mail is from a Wednesday Night service at Faith & Victory Church in Greensboro, North Carolina, where I attend church, and get to teach the Word when Pastor Ed Taylor is on the road.  He was in Tulsa last week at Rhema for a meeting, so I got to minister!  (In fact, you can listen to the message by clicking on the message title in the e-mail's first paragraph below… I have linked it from the Faith & Victory web site.)  Isn't the Internet great?  We can share the Word and reach folks all over the world!  Here's the e-mail, followed by my answer to him.
His E-Mail:
"I recently accepted Jesus Christ into my life and learned of you after visiting the Faith and Victory Church website.  I really enjoyed your sermon titled, "An Attitude of Love by Decision."  Not letting other people affect me in negative ways has always been a weak point of mine, but after hearing your sermon on the topic, I will now be working very hard to improve in that area.
After accepting Jesus, I know that he has forgiven me of my past sins, but I am having trouble forgiving myself of certain things.  I would like to think that the Lord does not want me to live in the past, but live in the future in his way, but I still struggle with some guilt issues.  Could you please give me some advice in overcoming this guilt?
I am really glad that I also found your website where I can listen to your sermons on-line.  I like the way you are able to get your point across in easy to understand language.  Keep up the good work, and may God continue to bless you."
My Response:
Praise God!  I am glad that you enjoyed the message from last Wednesday.  I think that the key to your question is that God is Love.  1 John 4:16 says, "And we have known and believed the love that God hath to us. God is love; and he that dwelleth in love dwelleth in God, and God in him."
In fact, God loved us before we had accepted Jesus as our Savior; that is what is so amazing about the Love that God had for us, even when we were sinners… He loved us!
John 3:16 says, "For God so loved the world, that he gave his only begotten Son, that whosoever believeth in Him should not perish, but have everlasting life."
Note that God so loved THE WORLD that He sent Jesus.  And, Romans 5:8 says,  "But God commendeth his love toward us, in that, while we were yet sinners, Christ died for us."
Now, if God can love us THAT much, even while we were yet sinners… then we have to learn to love ourselves enough to forgive ourselves and let go of the past.  In fact, we can't adequately love others until we learn to love ourselves.  This means letting go of what we were.
Paul said that he had to forget his past and look only forward.  Philippians 3:13, 14  tells us, "Brethren, I count not myself to have apprehended: but this one thing I do, forgetting those things which are behind, and reaching forth unto those things which are before,  I press toward the mark for the prize of the high calling of God in Christ Jesus."
He said, "…this one thing I do, FORGETTING those things which are behind,"  and then he pressed "toward the mark of the prize of the high calling of God in Christ Jesus."  We are to be "heaven minded" and not "past minded."  There is an old Christian saying, "He's so heavenly minded that he's no earthly good."  I understand the sentiment, but I prefer to see it as "SO heavenly minded that they ARE some earthly good!"  Once we look at the mark (goal) that God has set for us, and strive toward that, we become less US centered, and get more GOD centered!  Then, what we have done in the past is not what is constantly before us, but rather, what God has for us in the now and the future.  THAT is what we dwell on, and think about, NOT the past.
Another key point is that we HAVE BEEN MADE the righteousness of God in Christ Jesus.  We are NEW creatures.  2 Corinth. 5:17 says, "Therefore if any man be in Christ, he is a new creature: old things are passed away; behold, all things are become new."  Everything has passed away, ALL THINGS are become new.  A "new creature" here in the Greek literally means, "a new species of being."  That is, a new type of creature that never existed before.  We are not the old type of man, we are a NEW type of man, one that is alive unto God.  In fact, we ARE a spirit, we POSSESS a soul (mind, will and emotions) and we live IN a physical body.  We are what is referred to as a "tripartite man" in Theological terms.  Paul speaks of this in 1Thess. 5:23,  "And the very God of peace sanctify you wholly; and I pray God your whole spirit and soul and body be preserved blameless unto the coming of our Lord Jesus Christ."  Note that he prayed that God sanctify us WHOLLY (completely) spirit, and soul, and body.  Before being born again, our spirit man was dead unto God, but now, we ARE living SPIRITS (Greek, "pneuma") that possess a SOUL (Greek: "psuche") (mind, will, and emotions) and live in a BODY (Greek: "soma").  By recognizing that we aren't as we were, that all the old has passed away, and that we are the righteousness of God in Christ Jesus… we know that our "right standing" (which is what "righteousness" means) with God is of Jesus, not of us.  This is very "freeing," because my "right standing" (my position) before God is not dependent at all on my past, or even my current, actions.  It is WHOLLY dependent on God's work in me, which was done when I received Jesus… thus becoming a new creation man.  2 Corinth. 5:21 says,  "For He (God) hath made Him (Jesus) to be sin for us, who knew no sin; that we (believers) might be made the righteousness of God in Him."  Since HE made me the righteousness of God in Him, I don't have to worry about any actions on my part being necessary to be that righteousness!  In fact, He says plainly that that is NOT the case.
Gal 2:16:  "Knowing that a man is not justified by the works of the law, but by the faith of Jesus Christ, even we have believed in Jesus Christ, that we might be justified by the faith of Christ, and not by the works of the law: for by the works of the law shall no flesh be justified."
Eph 2:8-10:  "For by grace are ye saved through faith; and that not of yourselves: it is the gift of God: Not of works, lest any man should boast. For we are his workmanship, created in Christ Jesus unto good works, which God hath before ordained that we should walk."
So, we are saved by faith (and even that is not of us, but a gift from Him!)  And, we are justified by faith, we are HIS workmanship… meaning He has "re-made" us as new creatures… so the old has, indeed, passed away.   That old man is gone.  Since we were saved by faith, we also have to live by faith, and not look at what our lives look like, or feel like.  I may not "feel too saved" on a given day… but I still am… because it isn't dependent on me… it is only dependent on HIM!  That is such a freeing thing to trust in… and that is what faith is… simple trust in God!
2 Corinth. 4:18 says, "While we look not at the things which are seen, but at the things which are not seen: for the things which are seen are temporal; but the things which are not seen are eternal."
The things that we see in the natural are temporal (the Greek meaning here is "subject to change, temporary") but the things of God, the things of heaven, spiritual things… THEY are eternal.  They are not subject to change, time, or circumstance.  THEY are solid and dependable!  As are we, IN HIM!
I trust this helps!