The North Carolina Fellowship of Word Ministries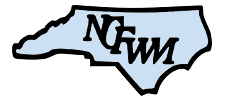 The North Carolina Fellowship of Word Ministries is an subsidiary outreach organization of Word of Faith Ministries, Inc. and was formed initially at the Kenneth Copeland Charlotte Believer's Convention in 1980 by Brother Bill Bailey and a group of dedicated Word Ministers. The first public meeting of the Fellowship was held at the Adam's Apple Restaurant in Winston-Salem, NC in December 1981. The following article is from the first NCFWM newsletter called, "The Unity of the Faith":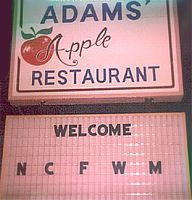 "Our first Fellowship Meeting of The North Carolina Fellowship of Word Ministries was a tremendous success! We had 53 ministers and their spouses in attendance at the Adam's Apple restaurant in Winston-Salem, N.C., December 14, 1981. Bill Bailey, President of the new fellowship explained that the NCFWM was not to be an organization that would in any way interfere with individual member's ministries, but was to be rather, a Helps organization. Brother Bailey said that NCFWM was not, and never would become a denomination, and pointed out the fact that many denominations were represented in the membership. He said that there were seven main areas that NCFWM would function in, namely:
1) FELLOWSHIP
2) NEWSLETTER MEETING SET-UP AND PLANNING
3) INFORMATION CLEARINGHOUSE
4) COUNCIL TO MINISTERS
5) PRACTICAL HELPS
6) LEGAL AND TAX HELP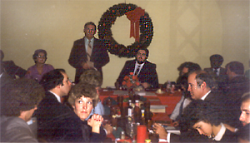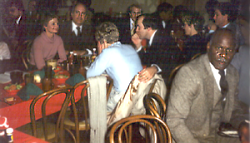 These services are available to members of the NCFWM. We are excited about the direction that NCFWM is headed in! We have some great meetings already scheduled in 1982. We also are in contact with Terry Mize, Buddy Harrison and Norvel Hayes about meetings during 1982. We'll keep you informed about these meetings.
If you would like to become a member of NCFWM, you may write: NCFWM (Address given) Attention: Charles Shelton, Secretary. As a member you will receive:
1) Access to placing notices in this newsletter, 'The Unity of the Faith'
2) A Directory of our current members and their ministry addresses
3) The book, 'Supportive Ministries' by Mike Landsman
4) A wallet card and wall certificate
On the other side of this newsletter you will find the announcements for January and February 1982." (This article was quoted from the Unity of the Faith Newsletter, all information above is circa December 1981.)
The NCFWM held many excellent meetings during it's tenure in the 1980s. Here's a list of NCFWM meetings in order:
NCFWM 1982 Pastor's Conference,
March 16-19, 1982,
Ramada-Inn West,
Clemmons, NC
NCFWM Word Seminar,
May 13-15, 1982,
Reeves Community Center,
Mt. Airy, NC
Practical Helps Seminar,
April 22-23, 1983,
Holiday Inn-West,
Winston-Salem, NC
NCFWM "Revive the Spirit of America Rally"
November 1-3, 1984
Cathedral of His Glory,
Greensboro, NC