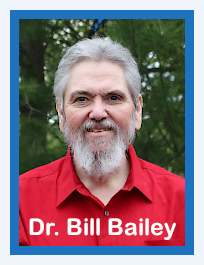 Does Hell exist? A literal, actual place of eternal punishment? What does the Bible actually say about Hell? Well, there are fifty-four verses in the Bible that speak about Hell in one way or another. But what about the New Testament, Dr. Bill? We are New Testament believers, we are in a period of Grace! Well, there are twenty-three verses in the NEW Testament that deal with Hell! Jesus believed in Hell. Jesus spoke about Hell, and He warned about what to do to avoid the punishment of Hell. So, why do modern theologians seem to think that they have more insight, and information, than Jesus Himself? Bottom line is, they don't! Hell IS real. Hell is to be avoided! How? By receiving Jesus as your personal Lord and Savior! How do you do that?
Romans 10:8 – "But what saith it? The word is nigh thee, even in thy mouth, and in thy heart: that is, the word of faith, which we preach;
Verse 9 – That if thou shalt confess with thy mouth the Lord Jesus, and shalt believe in thine heart that God hath raised him from the dead, thou shalt be saved.
Verse 10 – For with the heart man believeth unto righteousness; and with the mouth confession is made unto salvation.
Verse 11 – For the scripture saith, Whosoever believeth on him shall not be ashamed."
"Saved" here is a Greek word transliterated as "sozo", (pronounced as "sode-zo")
which means: "saved, delivered, healed, protected, and made whole: spirit, soul, body, financially, socially, and delivered from every temporal evil."
Praise God! This is completely saved, totally free! So, to "miss Hell, and make Heaven" you need to:
A) Confess Jesus as your personal Lord (one in control or authority over your life) and,
B) Believe that God literally, actually raised Jesus up from the dead.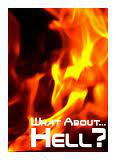 Two things… and then you are saved from Hell! This is a point to rejoice over, not lament! Because you are also freed in the "rotten here and now" NOT just freed in the "sweet by-and-by!" We are to live here in the earth "as the days of heaven upon the earth." (Deut. 11:21) Jesus said to pray that "Thy will be done in earth, as it is in heaven." (Matt. 6:10) Jesus would not ask us to pray contrary to God's Will! God's Will is that we have His Will here on earth the same way it is in heaven. Is there sickness in heaven? Is there poverty in Heaven? No! Why? It is not God's Will! If it is that way in heaven, and we are to have days of heaven upon the earth, and pray that way… then salvation covers our earthly life as well!
Therefore, the "rotten here and now" should not be rotten! They should be blessed… and a blessing! Avoid Hell, embrace heaven! Even here upon the earth!